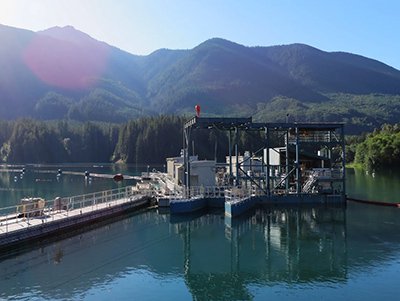 Overview
Council staff is seeking informal review of the information gathered thus far in the draft staff white paper Review of Fish Passage at High-head Dams. Specifically, staff is looking for input on facts compiled in the Case Studies and the appendix spreadsheet representing specific dam, reservoir, and passage facts – what is missing, what is not up to date, what is misrepresented, etc.
Who
Council staff would appreciate input from people involved in fish passage efforts at high-head dams, specifically those highlighted in the draft white paper.  
What
The white paper is a result of the 2014 Fish and Wildlife Program's measure, "Evaluate information from passage studies at other blockages and from previous assessments of passage at Grand Coulee and Chief Joseph dams." The purpose of the white paper is to identify and evaluate the current methods and emerging technologies of various fish passage systems used either at high-head dams or those that could be applied to dams of any size and capacity.
When
The 2014 Fish and Wildlife Program calls for a final white paper to be completed by the end of 2016. Given the tight timeframe, please provide comments to Council staffer Laura Robinson by Monday, August 15, 2016. Feel free to focus your time on the fish passage project of your expertise, as well as the Executive Summary, Introduction. If you have the time and interest to review the entire document, your input is welcome.
Additional information
Information that is not in the draft that is anticipated for inclusion of the next and/or final version:
a staff recommendation, which was not written for the draft since staff is still in the information collection and analysis phase which public input is an important part of;
photos of the facilities; and
spreadsheets to display the cost information in a fashion roughly laid out by the Independent Economic Analysis Board.