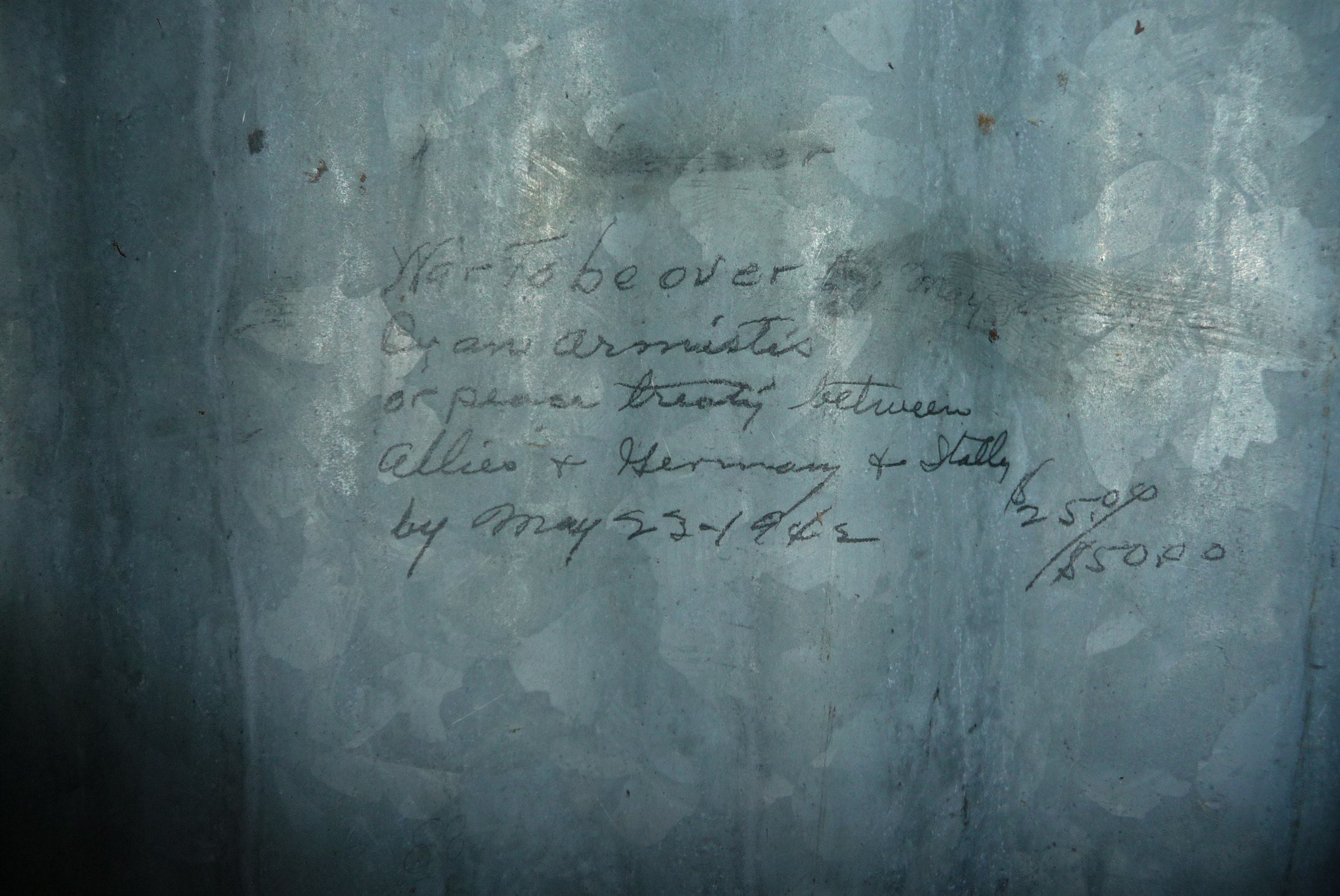 This week, Condit Dam will go down on October 26. It will be the second-highest dam removed in the United States. Built in the early 1900s on the White Salmon River in Washington state, impounding the river removed 33 miles of steelhead habitat and 14 miles of salmon habitat. You can read more about the project in this story by the Columbian.

We were able to tour the dam recently and took some photos. Needless to say, there are are a lot of photos and video of the dam as demolition day approaches. This blog is a great resource.

But we were particularly struck by the inscription written on a wall in the powerhouse. It is a bet waged by workers on when World War II would end. Reading it, you suddenly feel the presence of the past, and it is singularly alive, vivid with meaning. It's a reminder of the the ways in which even the smallest, incidental human gestures are interwoven in the arc of history, and survive despite the odds. In this sense, sharing becomes a means of preservation.