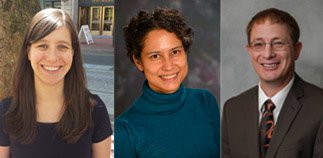 Three experts in energy efficiency joined the Council's Power Planning Division in July and August.

Jennifer Anziano is the new Regional Technical Forum manager, replacing Nick O'Neil. Ms. Anziano will help manage the forum as it develops energy efficiency measures throughout the Northwest. She holds a bachelor's degree in geology from Macalester College and a master's in public administration in environmental science and policy from Columbia University. Prior to joining the Council she was senior program manager for emerging technology at the Consortium for Energy Efficiency in Boston, MA.

Tina Jayaweera Joined the Council as senior energy efficiency analyst. Dr. Jayaweera holds a bachelor's degree in physics from Oberlin College and a Ph.D. in mechanical engineering from Cornell University. Prior to joining the Council she was a principal in the energy services division and head of the planning and assessment team for The Cadmus Group, a consulting firm. Her work included quantifying opportunities for utilities to achieve energy efficiency and add renewable energy. At the Council Dr. Jayaweera will help assess regional energy efficiency potential and implement and evaluate efficiency programs.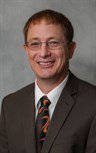 Kevin Smit joined the Council as a senior analyst. He will work on energy efficiency, demand response, and other aspects of power planning. Mr. Smit holds bachelor's and master's degrees in mechanical engineering and has more than 20 years of experience with a broad array of utility and energy issues. He also has very specific experience using the Council's energy efficiency spreadsheet models and methods. Before joining the Council he was manager of energy efficiency at EES Consulting, Kirkland, WA. Before his work at EES he was a product manager at the Snohomish County Public Utility District where he helped design and evaluate the district's energy efficiency programs.
The energy efficiency analyst positions became open when Tom Eckman was promoted to director of power planning and Charles Grist was promoted to manager of conservation resources.