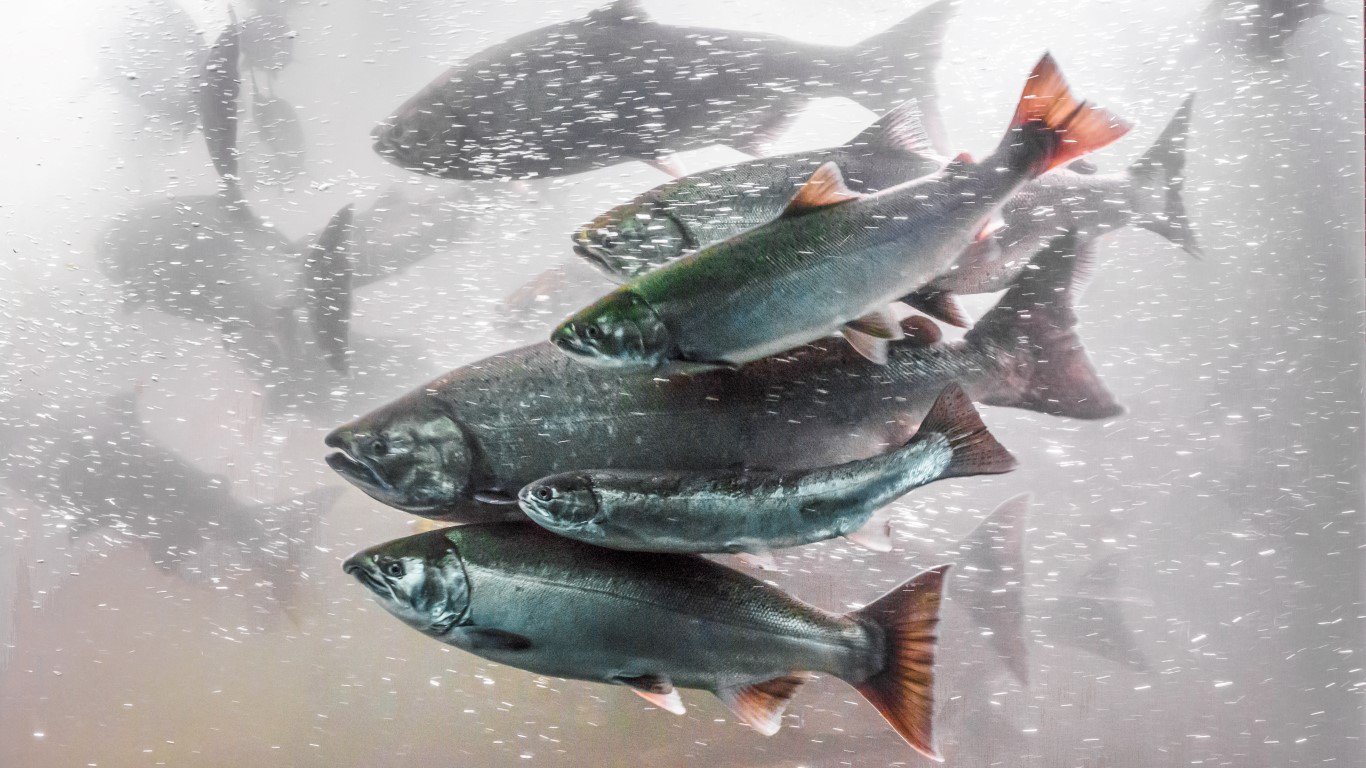 Council Chair Bill Bradbury joined representatives of federal dam operators, tribes, and other river users today in celebrating the huge return of salmon to the Columbia River in 2014 — a record return of sockeye and near record returns of fall Chinook and coho.
The total count at Bonneville Dam is expected to be about 2.3 million fish by the end of the year, exceeding the previous record of 2.1 million in 2011. Bonneville is the first place where fish can be counted as they return from the ocean. Counting began there in 1938 when the dam was completed.
"Salmon runs are cyclical and their success or failure depends on so many factors, every single year," Bradbury said. "Some of those factors, like ocean conditions, are beyond our control. But many are not, and they are critically important to salmon survival. Through our Columbia River Basin Fish and Wildlife Program, we are working to improve conditions for salmon in the places we can impact — connecting areas of good habitat, removing fish-passage barriers, improving water quality, and carefully using hatcheries with our tribal and state partners to boost depleted stocks and, over time, rebuild naturally spawning runs. In short, we are working to provide a welcoming place for the salmon to come home to."
The leaders assembled in the visitor center on the Washington side of the dam today also celebrated the collaboration that is helping boost the number of salmon returning to the river and its tributaries. According to the speakers, who represented the U.S. Army Corps of Engineers, Bonneville Power Administration, Columbia River Inter-Tribal Fish Commission, NOAA Fisheries, Northwest RiverPartners, and the Council, the strong collaboration continues to improve habitat and future prospects for many species, including those listed under the Endangered Species Act.
"We who enjoy the benefits of the largest hydropower system in the nation responsibly pay to mitigate the damage it does to fish and wildlife through the Council's fish and wildlife program, the largest of its kind in the nation," Bradbury said. "The impressive 2014 runs demonstrate the incredible resiliency of salmon and give us hope that our collaborative efforts to improve salmon habitat and build up salmon runs will be successful in the long run."