Council Requests Public Comment on Draft Mid-term Assessment of the Seventh Power Plan
Comment period ends December 13, 2018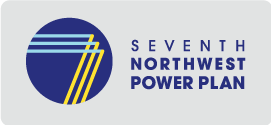 The Council approved release its draft Mid-term Assessment of the Seventh Power Plan for public comment at its October meeting.
The assessment examines the Northwest's progress in implementing the power plan, issued in early 2016.  The Council is responsible for developing a plan to ensure the region of an adequate and affordable power supply. Key elements of the 2016 plan were investments in improved efficiency, demand response resources, natural gas generation, and renewable generation, as required by state renewable portfolio standards. 
The assessment found that while some circumstances have changed since the plan was published, the fundamental strategy remains the preferred strategy, producing the least-cost, reliable system under a wide range of conditions.
The comment period closes on December 13, 2018. Please direct all comments to comments@nwcouncil.org
Questions about the report? Please contact Chad Madron, project analyst, power division.