'Sherman's Lagoon' Brings Salmon-Eating Sea Lions In The Columbia River To A World-wide Audience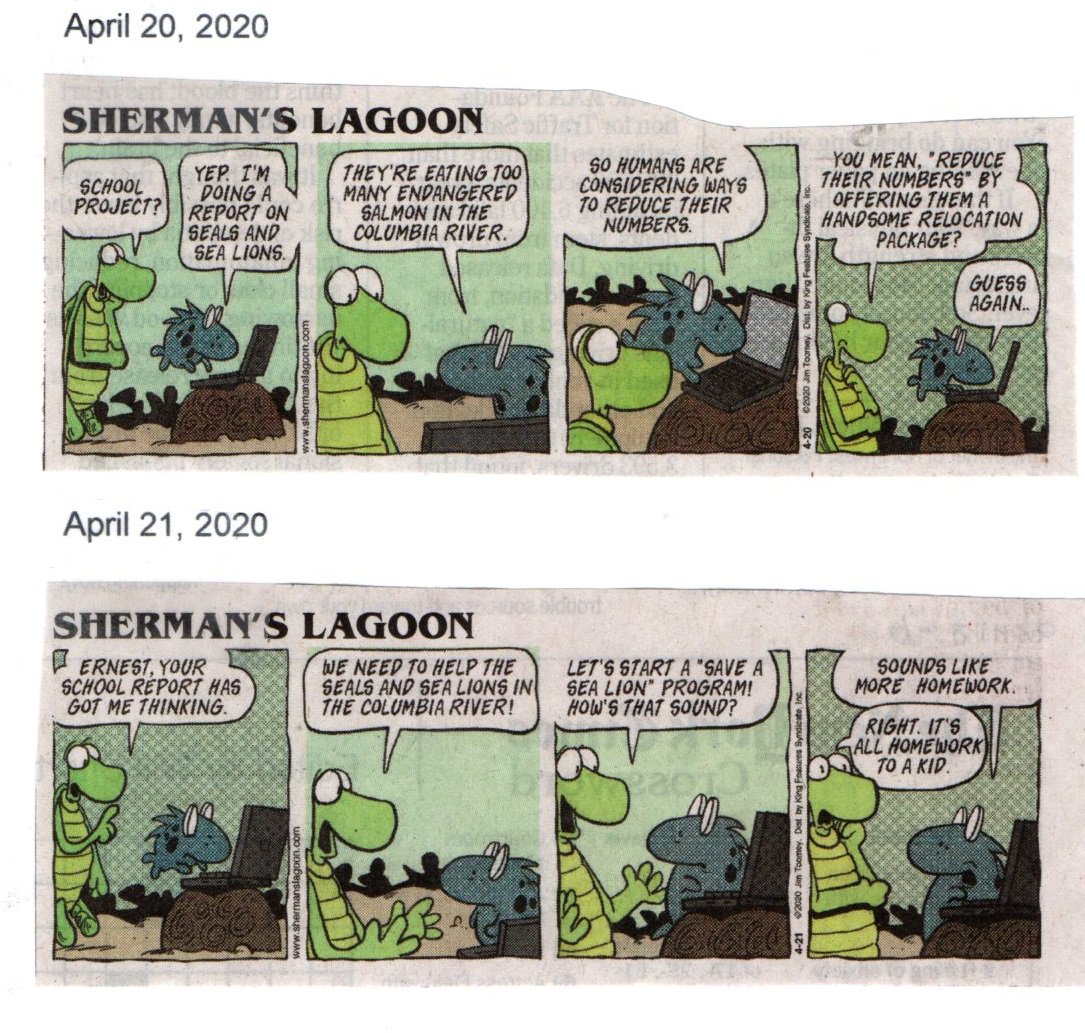 If you are a fan of the comic strip Sherman's Lagoon, which features a hilarious group of sea creatures in a mythical South Pacific lagoon, you may have noticed recently that the strip has come to the defense of sea lions in the Columbia River.
The Sherman of the title is a lazy Great White Shark, and the plot of the strip often revolves around what this apex predator, and his wife, Megan, plan to have for dinner. Sherman nonchalantly eats passing fish, and there are plenty of jokes about eating the tourists swimming in the lagoon (the title of one of the many Sherman's Lagoon collections is Lunch Wore a Speedo).
In recent strips, one resident of the lagoon, the lonely bachelor sea turtle Fillmore, comments on a school report being written by the super-smart fish, Ernest. Fillmore asks about Ernest's school project on seals and sea lions, to which Ernest replies, "they are eating too many endangered salmon in the Columbia River," adding that humans are considering ways to "reduce their numbers."
Fillmore asks, "Reduce their numbers by offering them a handsome relocation package?" Ernest replies, "Guess again." In a subsequent strip, Fillmore declares, "We need to help the seals and sea lions in the Columbia River; let's start a 'Save a Sea Lion' Program."
The strip's timing is spot on. State fish and wildlife agencies and Columbia River Indian tribes have applied for a federal permit to increase the number and places where the most aggressive sea lion predators can be killed, in order to reduce their take of spring Chinook salmon, and other fish species, in the Columbia and tributaries downstream of McNary Dam. A decision is expected by August. Harassing sea lions away from salmon has proven to be ineffective; removing sea lions, including by lethal means, appears to have been more successful in improving fish survival. Removing sea lions from the Willamette River at Willamette Falls has greatly reduced predation by sea lions and led to an increase in the number of wild Winter Steelhead, an ESA-listed threatened species, the Oregon Department of Fish and Wildlife has reported.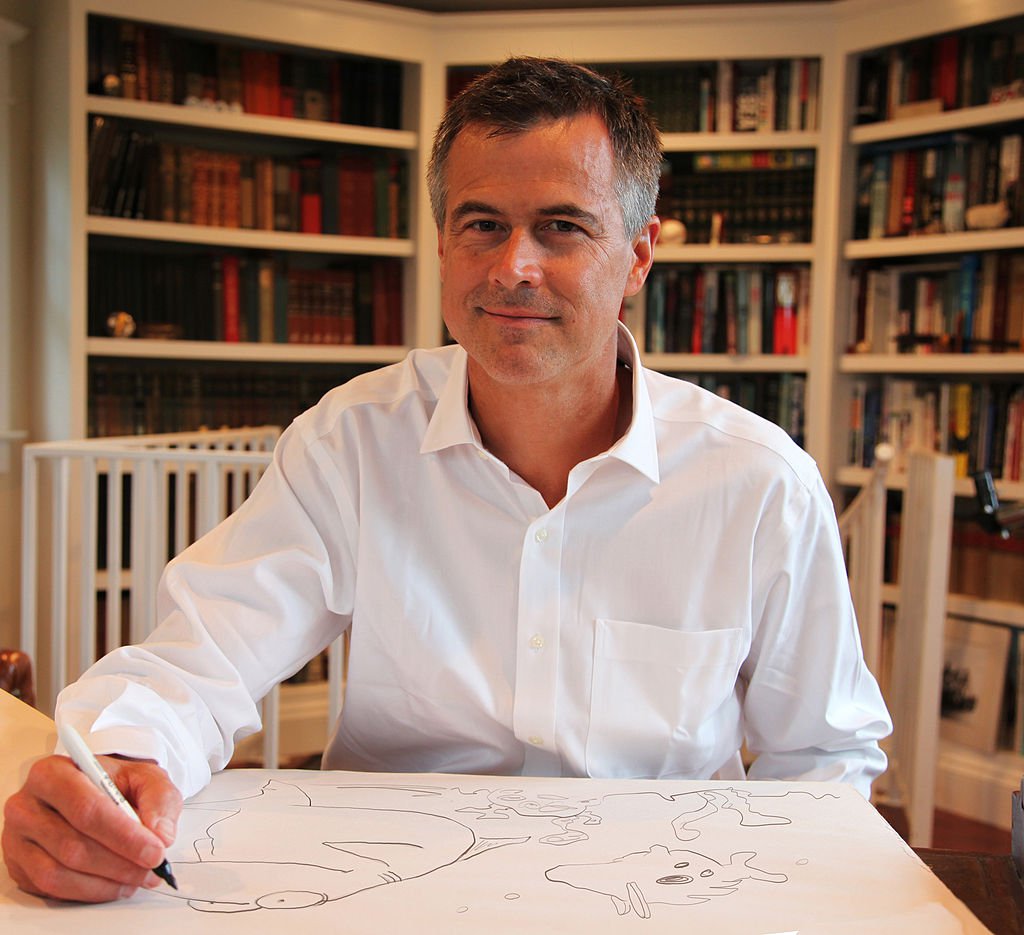 So why does the plight of Columbia River salmon and sea lions resonate in the fictional South Pacific lagoon?
Because it's an intriguing story.
"Basically, my job is to scan the water-oriented headlines, either regarding the ocean or in this case regarding the conservation headlines, to look for story lines," said Jim Toomey of Annapolis, MD, the artist who has been drawing the strip since 1991. "I look for unusual things, unusual places, unusual animals, and potential wacky storylines."
He recalled reading a story about gelatinous mass found in the Indian Ocean off Nigeria that got the unscientific name, spaghetti monster. That one made it into the strip.
But Columbia River salmon and steelhead?
"This particular situation wasn't all that strange, but it sort of put interesting bedfellows, different adversaries, together," Toomey said. "It makes for a very profound ambivalence as to what to do with this situation. I just wanted to read up on it and explore it a little more. That's what caught my eye – the unusual adversaries involved."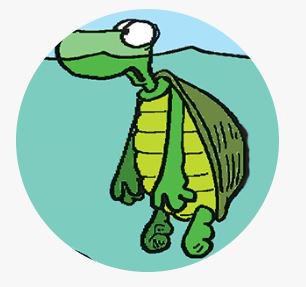 Toomey has the credentials to dive deep into environmental issues. He has an engineering degree from Duke and two master's degrees: in environmental management, also from Duke, and in liberal arts from Stanford. Sherman's Lagoon, distributed by King Features Syndicate, now appears in more than 250 newspapers in North America and in more than 30 foreign countries. Toomey has given talks about marine conservation, his particular interest, at a variety of venues, including the Royal Society in London, Harvard University, and TED. He has twice been named an Environmental Hero by NOAA, in 2000 and 2010, for using humor to explain environmental issues.
Given his background, training, and experience, does he see himself teaching his audience? In fact, who is his audience?
"The audience is – I hate to say it this way -- whoever I'm stuck with in the newspaper world, which, you know is over 40," he said. "But saying that, stripping online, a lot of kids follow it, early teens to late teens."
So the conservation message is out there, helped along by the strip's gentle humor, and resonating with people of all ages and political persuasions, something he is proud of.
"Using humor to deliver a serious conservation message is a technique," Toomey said. "You know, in the grand argument of trying to change hearts and minds toward the millions of environmental issues that we want to embrace, whether they are giant ones like climate change or smaller ones like trying to save a particular species in a particular stream somewhere, it's important to approach different audiences. Television approaches one market, and the comics pages really approach a different market, and I think the comics market is maybe a little bit more bipartisan, I'd say. You know, you don't have to be liberal or conservative to read the comics. So, I value my audience because it is sort of the middle group of voters who I think matter the most."