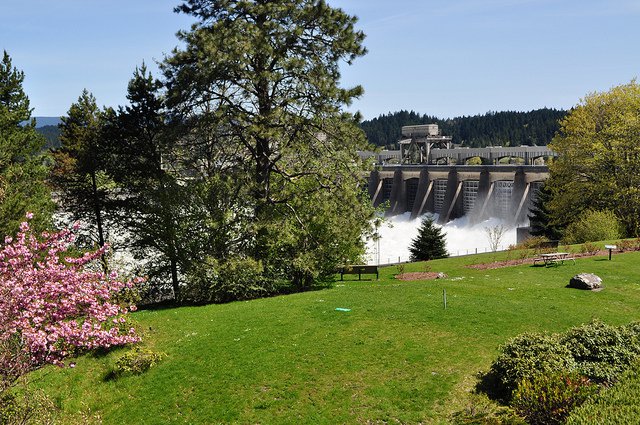 Climate change affects many aspects of the Council's analysis for its upcoming regional power plan. At its April meeting, staff reviewed how warming weather will be addressed in analyzing future resource development and energy efficiency.
Updated Scenario Analysis
In its power plan scenario analysis, the Council plans to use representative climate scenarios from the River Management Joint Operating Committee. The committee--the Bonneville Power Administration, the U.S. Army Corps of Engineers, and Bureau of Reclamation--evaluates the risk and resiliency of the Federal Columbia River Power System. It has been studying the ongoing and expected hydrological changes across the region and released a report on how climate change could affect the hydrology and water supplies in the basin.
Because winter temperatures will be warmer, precipitation will fall mostly as rain rather than snow, increasing river flows in the winter and early spring. The lower snowpack will mean river flows will be lower in the summer. Warmer temperatures also mean lower demand for electricity to heat homes in the winter and more electricity use for air conditioning in the summer.
These changes, as well as state laws enacted to reduce greenhouse gas emissions that affect the development of coal and gas resources, will be accounted for in the Council's scenario analysis.
Impact on Energy Efficiency
Climate change will affect the savings for weather-influenced measures like heating, cooling, and ventilation equipment and insulation. As with its scenario analysis, the Council will be incorporating data to account for temperature changes. Staff plan to use data for forecasting climate and climate change from the River Management Joint Operating Committee, rather than relying on historical weather data.
In general, energy savings will flip: Warmer winters will mean potential energy savings from heating will decrease, while hotter summers will mean greater potential energy savings from increased air conditioning use.
Additionally, as the hydroelectric system becomes more constrained during the summer, energy efficiency could help in lowering anticipated peaks in summer load.