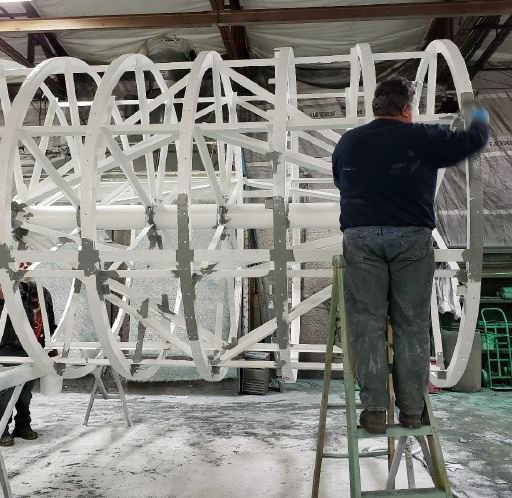 At its June meeting, the Council approved $104,500 for non-recurring maintenance at fish hatcheries funded through the Council's Columbia River Basin Fish and Wildlife Program, and $397,000 for non-recurring maintenance to fish-diversion screens maintained by state fish and wildlife agencies that keep juvenile fish out of water intakes, such as irrigation diversions.
The maintenance is considered non-recurring because it addresses repair and replacement needs that can not be addressed through the annual project budget. The expenditures, totaling $501,500, are being address through the Asset Management Placeholder as established by the Council's 2018 Asset Management Strategic Plan. The plan is intended to "ensure the integrity and longevity of investments the Council has made over the years for the benefit of fish and wildlife," said Mark Fritsch, the Council's program implementation manager.
In January, the Asset Management Subcommittee, which includes representatives of the Council and the Bonneville Power Administration, solicited proposals and received six responses from hatchery managers and eight regarding maintenance of screens, Fritsch said. Bonneville funds and oversees implementation of projects in the Council's fish and wildlife program.
Making funding available in this way is important, Council Member Ted Ferrioli said, because there is no other fund to draw from to address these items.
"We have no cushion if we encounter a catastrophic loss," he said. "I urge the Council to develop a systematic approach for procuring funding for maintenance. My concern is that someday the funding won't be there."
Managers receiving funding for hatchery items include the Confederated Tribes of the Colville Reservation; Montana Department of Fish, Wildlife, and Parks; and the Idaho Department of Fish and Game (IDFG). Managers receiving funding for screen repairs include the Washington, Oregon, and Idaho fish and wildlife departments.
See details of the expenditures in this Council staff report.