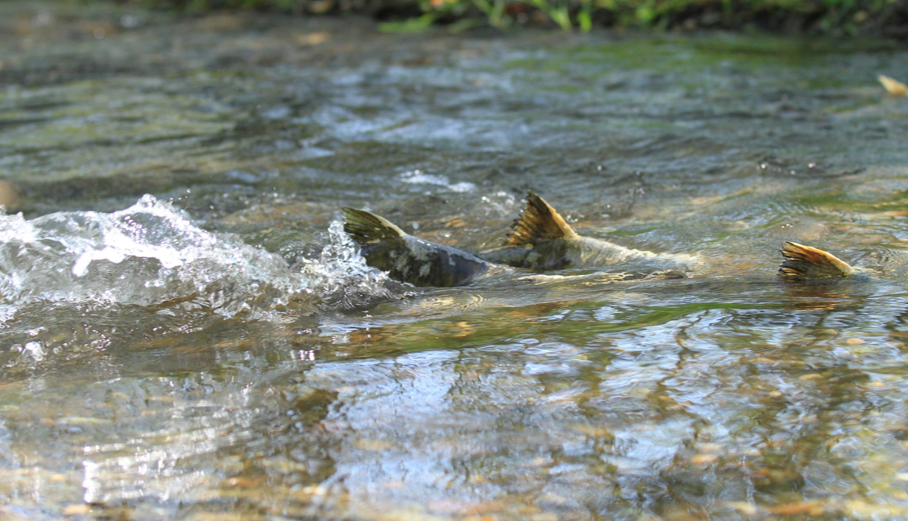 Washington is updating its statewide salmon recovery strategy, which dates to 1999, as it does not address the effects of more contemporary issues including climate change, predation by fish-eating birds and marine mammals, invasive species, and water pollution.
"The strategy needs to be updated because there is a growing recognition that while it is still relevant, it needs to be modified," Erik Neatherlin told the Council at is June meeting. Neatherlin is the executive coordinator of the Governor's Salmon Recovery Office of Washington Governor Jay Inslee. "In much of the state, salmon are still declining."
Another reason to update the strategy is to recognize legal decisions that affect salmon in the state that have been adjudicated since the strategy was approved, including, for example, a 2018 United States Supreme Court decision that hundreds of culverts in Washington violate Indian treaty-fishing rights by restricting salmon passage, which affects their ability to spawn. The Governor also is concerned about the effect of declining salmon runs on orcas, Neatherlin said.
Here is a link to Neatherlin's presentation to the Council.
Endangered Species Act listings of salmon and steelhead in the state provided the impetus for the state Legislature to pass the Salmon Recovery Act in 1999, which created the Salmon Recovery Funding Board and regional salmon recovery boards in those areas of the state that have salmon and steelhead.
"The Legislature wanted to wrestle control away from the federal government so Washington would have control over how the ESA is implemented," Neatherlin said. "There was concern about the listings, but also about local impacts from recovery actions; there are listed salmon in just about every part of Washington."
The salmon recovery office wrote recovery plans for the listed species, which were approved by the federal government. Projects that implement the recovery plans are vetted and approved by the regional recovery boards. The statewide goal for the strategy is to restore healthy and harvestable runs of fish, Neatherlin said.
The 1999 law also created the Governor's Joint Natural Resources Cabinet, which includes all state natural resource agencies, western Washington tribes, and the state's two members of the Northwest Power and Conservation Council. In the revised strategy, Columbia River tribes from east of the Cascades also will be included, Neatherlin said.
"Obviously we cannot recover salmon without our tribal partners, so we need their experience and knowledge," he said.
Currently, the Governor's office, the Governor's Salmon Recovery Office, and the Washington Department of Fish and Wildlife are gathering ideas and recommendations for the revised strategy from stakeholders across the state. The revised strategy is expected be completed this fall, following review by the Washington State Academy of Sciences and a public comment period.
Neatherlin said the revised strategy will be a "living, breathing document that won't have a stamp on it and put on the shelf, but will have a little bit of an iterative nature. This is not a technical update but a strategy/policy update. In 1999 we did not have capabilities we have now."