EPA Grants $2 Million To Columbia River Basin Water Quality Projects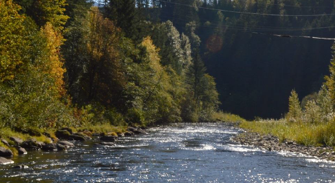 The U.S. Environmental Protection Agency will direct $2 million in grants to 14 projects to assess, reduce, and educate about toxic substances in water throughout the Columbia River Basin, the agency announced September 16. Grant awards range from $67,597 to $200,000, with an average award of $146,707.
The grants to tribes, universities, and public-interest groups are funded through Section 123 of the federal Clean Water Act, adopted in 2016, that directs the EPA to establish the Columbia River Basin Restoration Program to fund environmental protection and restoration programs. The 14 projects, which were selected through competitive bidding, are the first to receive funding through Section 123.
Here is a link to an EPA fact sheet, and a representative sample of the projects:
Accelerate water quality protection practices in the interior Columbia River Basin:
This long-term project, conducted by Salmon-Safe, aims to engage 500 or more farmers in Oregon, Northcentral and Eastern Washington, and Eastern Idaho to reduce pesticide use, prevent erosion, improve irrigation efficiency, protect habitat, and enhance biodiversity. The goal is to transition at least 60 to Salmon-Safe certification practices. Grant amount: $190,000.
Monitor fish and invertebrates for toxics:
The Confederated Tribes and Bands of the Yakama Nation will partner with the U.S. Geological Survey, Columbia River Inter-Tribal Fish Commission, and the Washington Department of Ecology to track toxics in fish and invertebrates, water, and sediments along the approximately 600-mile length of the mainstem Columbia River from the Canadian border to Bonneville Dam. Grant amount: $188,378.
Monitor pollution in Lake Trout in Flathead Lake, Montana:
The University of Montana will monitor methylmercury in Lake Trout removed from Flathead Lake. Lake Trout, an aggressive, introduced species, are being removed by the Confederated Salish and Kootenai Tribes to protect native fish species including Bull Trout. The tribes developed a consumer program to donate Lake Trout to local food pantries. Removing Lake Trout, however, can alter methylmercury levels in the fish remaining in the lake, and this may impact food webs. In addition, the project will assess awareness of fish consumption advisories among food pantries receiving Lake Trout. Grant amount: $128,992.
Columbia River Gorge pollution prevention education:
Columbia Riverkeeper, an advocacy group based in Hood River and Portland, Oregon, will develop and implement an education program aimed at some 20,000 students and community members through events and outreach in Hood River and Wasco counties in Oregon and Klickitat County, Washington. Grant amount: $91,991.
Clearwater River watershed toxics monitoring:
The Nez Perce Tribe, the Idaho Department of Agriculture, the University of Idaho, and the U.S. Fish and Wildlife Service will implement toxin, metal, and nutrient monitoring in the Clearwater River watershed by sampling water, soil, fish, mussel, and lamprey tissues for DDT, mercury, microplastics, metals, and nutrients. Grant amount: $200,000.
Pollution prevention through ecological business practices:
This project will expand the Pacific Northwest Pollution Prevention Resource Center's support of two programs: the EcoBiz Program, which certifies environmentally friendly landscaping, car washes, and automotive businesses in Oregon and provides pollution prevention assistance; and the Safer Chemicals Alternatives Training Program, overseen by the Oregon Department of Environmental Quality, which focuses on transportation pollutants including oil products, solvents, and metals, and landscaping pollutants including pesticides and herbicides. Grant amount: $88,304.
The EPA maintains a Columbia River water quality webpage here.