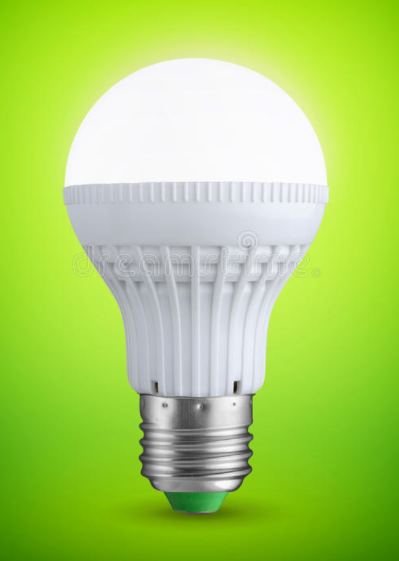 Have you noticed the price of energy-saving LED bulbs recently? Just a few years ago, a single bulb cost as much as $15. Today the cost is around $3.
There's a reason for that. It's called market transformation, and the wind in that sail is the Northwest Energy Efficiency Alliance, a regional agency formed 25 years ago to bring energy-efficient products – for consumers, businesses, and industries – to the market. Getting energy-efficient products in front of consumers means that more of those products will end up in homes and businesses, helping to reduce our overall demand for electricity.
Susan Stratton, NEEA executive director, and Jeff Harris, NEEA chief transformation officer, discussed the alliance's current work at the November meeting of the Council. This year is NEEA's 25th anniversary, a significant milestone that shows the staying power of energy efficiency, also known as energy conservation, as an important energy resource in the Northwest. The Council played a major role in creating NEEA, consistent with the energy efficiency mandate in the Northwest Power Act of 1980, the federal law that authorized the four Northwest states to form the Council. In the Act, cost-effective energy efficiency is the primary resource to add to the regional power supply to meet future demand for power. Thus, it is the highest-priority resource in the Council's Northwest Power Plan, which the Council revises every five years.
Since the adoption of the Council's first power plan in 1982, the Northwest has acquired about 7,200 average megawatts of efficiency. Expressed as energy, that's enough to power six Seattles for a year. Of the total, NEEA's contribution since it was created in 1996 is 859 average megawatts.
Stratton said NEEA, as an alliance of 140 utilities and the Bonneville Power Administration, is well-positioned to share risks and resources of product development with product developers to transform the market for energy-efficient products – more than individual utilities could do on their own. By vetting new energy-efficient products, assessing their potential for consumer interest, and identifying potential problems such as competition with similar products, NEEA helps reduce the risk to manufacturers of bringing new products into the market. NEEA also is gaining national attention for its work, aligning its market transformation efforts with similar work being done by others, Stratton said.
Harris said that while pandemic-related supply chain problems are slowing some of NEEA's work, the plan for 2022 is to focus on new products including new consumer products, motors, and water heating; improving the efficiency of integrated systems including heating, ventilation, air conditioning and windows; and supporting development of new residential and commercial building codes and manufactured housing standards.
Currently, NEEA has 14 market transformation projects under way, including products that use both natural gas and electricity as the fuel. These include high-efficiency televisions, heat pumps, induction cooktops, dual-fuel heating systems, heat pumps that use natural gas, and smart fans that have variable-speed controllers.
Consumer acceptance of efficient products is key, he said.
"How can we get a four-pack of LED bulbs for $15 in front of a buyer at Walmart?," he said. "We need to get products to market where people can find them. Construction products are another example – they have to be available today – not by special order. It has be available now or it won't be purchased."
Market transformation is a unique, long-term approach to improving energy efficiency, Stratton said. Regional and national collaboration to improve the energy efficiency of consumer products has proven successful in transforming markets, she said.
Harris added, "the more we invest in energy efficiency, the fewer wind turbines and solar panels we have to build. We are bringing the most efficient products to market with both fuels. Using the most efficient equipment is part of everybody's effort to decarbonize."