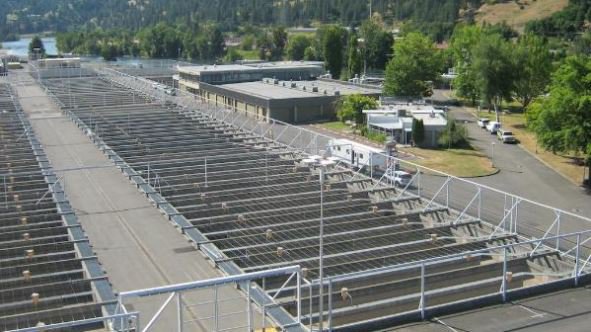 The Bonneville Power Administration plans to increase in its annual budget to implement the Council's Columbia River Basin Fish and Wildlife Program by $21 million beginning in 2024, and that is good news, Chair Guy Norman said at the Council's June meeting.
"We were glad to hear this, as the budget has been essentially flat for a long time," he added.
The budget increase is included in Bonneville's Strategic Asset Management Plan (SAMP) for its Environment, Fish, and Wildlife Division and will be discussed during the agency's Integrated Program Review (IPR), a process that began last week and precedes every two-year rate case. The next rate case is for 2022-2024.
In the IPR, Bonneville establishes power rates for its customers. The IPR gives customers and other interested parties an opportunity to comment on estimates of costs that will be recovered in rates. IPR topics include transmission, federal hydropower, facilities, information technology, energy efficiency, fish and wildlife and other programs. According to information provided by Bonneville, the SAMP for Environment, Fish, and Wildlife describes high-level, long-term action plans for assets that implement the fish and wildlife program such as hatcheries, fish-diversion screens, and land purchases for wildlife conservation. These aging assets require regular annual maintenance as well as periodic upgrades and repairs.
"The maturity of the fish and wildlife program is developing in comparison to transmission and power," Rodrigo George of Bonneville told the Council. "The reliability of these assets is at risk."
Jason Sweet of Bonneville told the Council that the environment, fish and wildlife SAMP calls for boosting expense funding for the Council's fish and wildlife program from the current $247 million per year to $268 million in 2024, an 8 percent increase. With capital funding included, the total is $301.4 million in 2024, compared to $280.5 million in 2022, an increase of $21 million.
Patty O'Toole, the Council's director of fish and wildlife, said the SAMP for environment, fish, and wildlife represents a "significant evolution in how Bonneville plans to address the needs of infrastructure associated with our hatcheries, fish screens, and lands in the fish and wildlife program."
Fish and Wildlife Committee Chair Jeff Allen, an Idaho member, suggested that the Council could use its own Asset Management Strategic Plan and its collaborative process to determine how to allocate the additional money for asset management in the program budget and noted it has worked well.