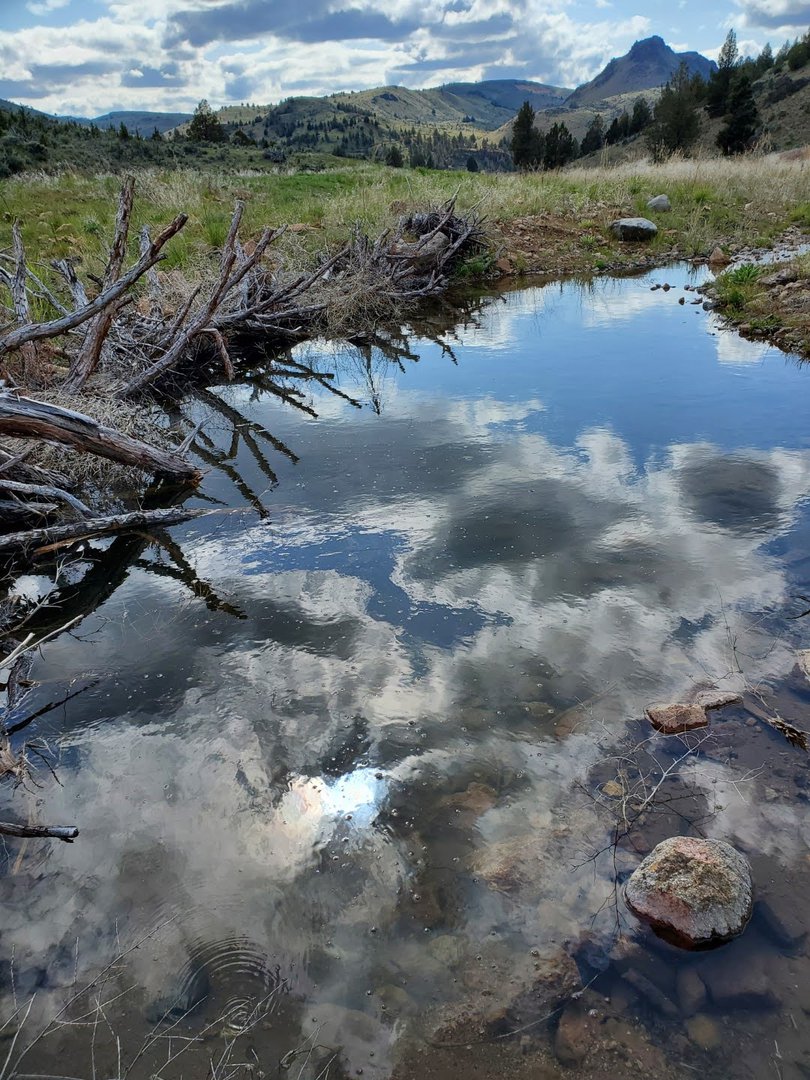 This past spring, Oregon Council member Louie Pitt, Jr. and Council staff toured the Trout Creek Watershed Restoration Project located in Central Oregon. (See full photo gallery.) The watershed covers 692.4 square miles, with 117 miles of stream currently available to summer steelhead.
The project's primary goal is to enhance habitat for native salmonids, particularly Endangered Species-Act listed summer steelhead and redband trout in the Trout Creek and its tributaries. Trout Creek is the largest east-side tributary of the lower Deschutes River and provides the greatest production of summer steelhead of any tributary in the Deschutes Basin.
Over the years, the watershed has been degraded by intensive livestock, agricultural, and timber uses, as well as widespread channel modification for flood control, hurting conditions for several life stages of ESA-listed Mid-Columbia steelhead, as well as for resident fish and other aquatic species. The poor riparian habitat also affects a large variety of wildlife species that are extremely dependent on riparian areas in the arid region.
The Jefferson County Soil and Water Conservation District and the Oregon Department of Fish and Wildlife have worked together on projects in the basin for the last 22 years, with a combined 47 years of experience in the watershed. Since 1999, project leaders have developed projects; secured outside funding; operated most of the construction equipment; and conducted monitoring and maintenance work. They implement an adaptive approach to project design that has proven to be both effective and cost-efficient, more than doubling the funding received from the Bonneville Power Administration through the Council's fish and wildlife program.
Tangible results include restoring function to more than 13.2 miles of stream channel and floodplain habitat; removing 24 seasonal irrigation barriers; and eliminating two passage barriers, opening an additional six miles of habitat to migrating adult steelhead.
"I had the pleasure of attending the Trout Creek tour," noted member Pitt.
"The Jefferson County SWCD and Oregon Department of Fish and Wildlife project leaders have demonstrated a commitment to care for our fisheries and wildlife, especially honoring the Creator's gifts: land, water, finned, and four legged animals," noted member Pitt.
"The Warm Springs language, Ichiskiin calls this honoring and learning from the place, and Supsequat Techumtki, which means teachings or wisdom of the Earth."
"The Power Act requires a commitment to protect and enhance our fish and wildlife; the Trout Creek tour showed me that commitment to the place," said Pitt.
Learn more: