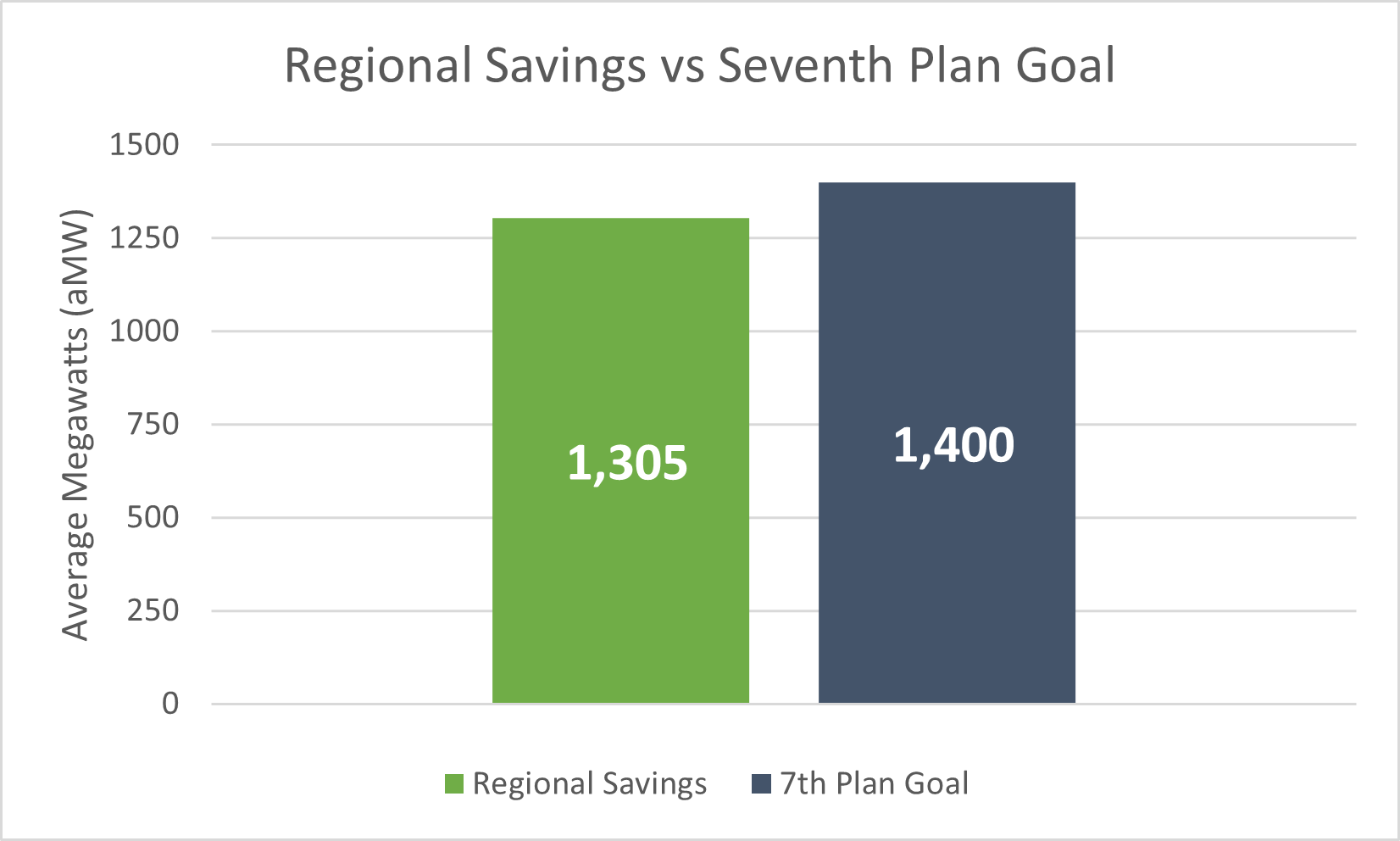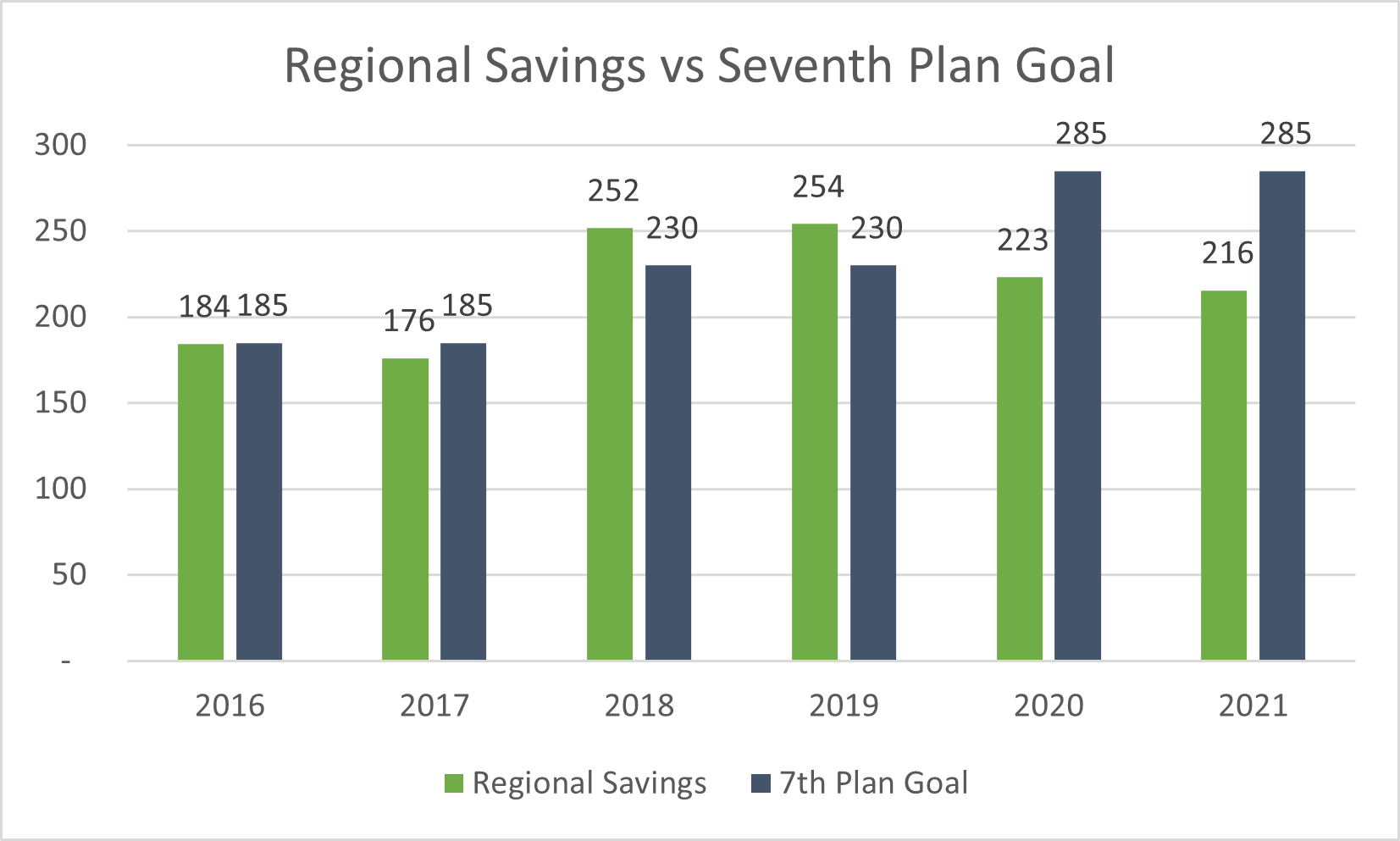 Last year, the Northwest saved 216 average megawatts of energy, which is slightly lower than the 223 average megawatts achieved in 2020, according to the Council's recently released 2021 Regional Conservation Progress Report.
The Council collects information each year about energy efficiency achievements from Northwest utilities, the Bonneville Power Administration, and the Northwest Energy Efficiency Alliance and reports on the region's progress toward the Council's energy efficiency targets. Staff presented the report at the Council's September meeting.
The Council's regional power plans include goals for cost-effective energy efficiency, and the latest numbers continue a downward trend that began during the pandemic. This is the second year of missing the 2016 Seventh Power Plan's annual milestones. In total, this has resulted in a 95 average megawatt shortfall from the six-year goal set out in the 2016 plan, a goal that was developed to help ensure an adequate, efficient, economical, and reliable power supply.
While the Council's 2021 Power Plan calls for less energy efficiency than in previous years, the Council continues to see energy efficiency as a critical resource for supporting adequacy needs and is looking to the region to continue to invest sufficiently to achieve all the goals outlined in the current plan.
Despite the recent downward trend in efficiency, it is still important to highlight the region's significant achievements since 1978. The region has now achieved about 7,530 average megawatts, as tracked by the Regional Technical Forum. This represents:
Enough electricity to power nearly 7 Seattle-sized cities for a year
Equivalent to the annual energy consumption of 5.5 million homes in the Pacific Northwest
Almost three times the generation of Grand Coulee Dam
More than 24 million metric tons of avoided CO2 emissions