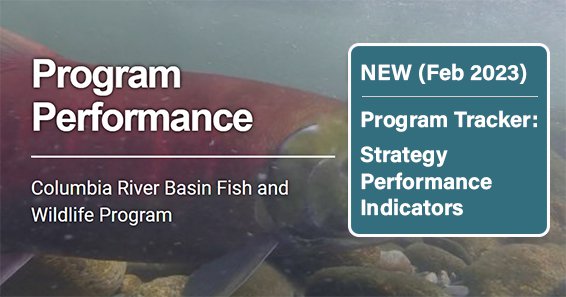 The Council's Fish and Wildlife Program Tracker is online! This new tool is designed to help evaluate the performance of the Council's Columbia River Basin Fish and Wildlife Program – the nation's largest regional effort to protect and enhance natural resources affected by the hydrosystem.
The Program Tracker compiles and displays data and information on Strategy Performance Indicators, an initiative called for in the Council's 2020 addendum process to track the status of ecological and biological conditions. The launch of the tracker culminates two years of work with fish and wildlife managers to integrate data from multiple sources in the basin. See more background on the Tracker.
Check it out and stay informed.