Emerging Technologies in Energy Efficiency: Advanced heat pumps, sensors, and automated controls pave path to future savings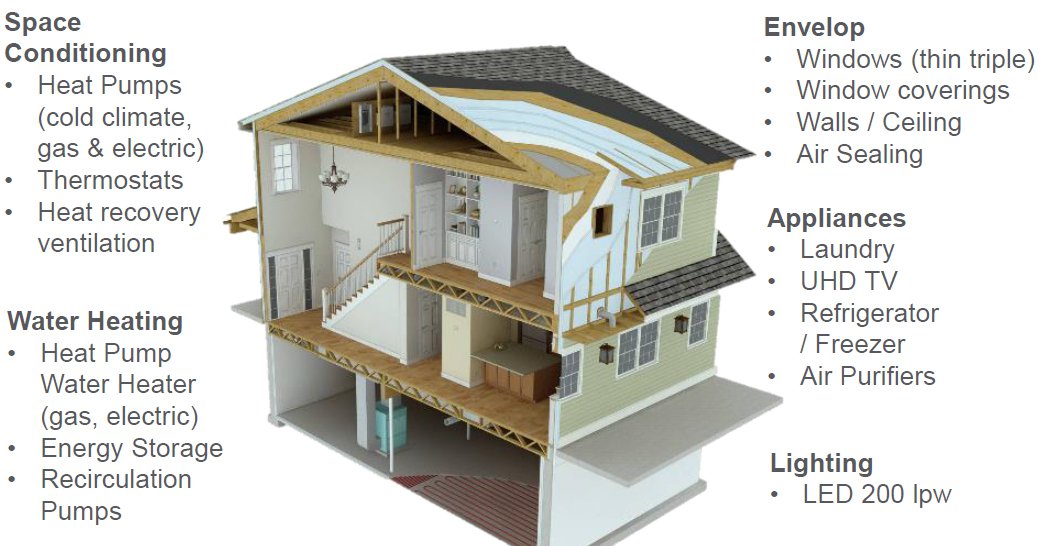 Mark Rehley, director of emerging technology at the Northwest Energy Efficiency Alliance, briefed the Council on some promising technologies in energy efficiency at its February meeting. The Council's 2021 Power Plan includes strong recommendations for continued investments in emerging technologies.
NEEA is an alliance of more than 140 utilities and energy efficiency organizations that works to increase the adoption of energy-efficient products, services, and practices. Its emerging technology program identifies and removes market barriers to energy efficiency throughout the supply chain. In addition, the Regional Emerging Technology Advisory Committee helps to coordinate research and development from utilities and other entities throughout the region.
The need for energy efficiency advancements is significant. For many years, utility programs relied on adoption of LED lighting to fuel strong efficiency gains. Much of this lighting (and other traditional energy efficiency) has either been adopted by consumers or found its way into a federal standard. Keeping a full pipeline of new energy efficiency technologies is a goal of NEEA and the Regional Emerging Technology Committee.
For example, new opportunities for efficiency focus on advanced heat pumps, sensors, and automated controls that track how people move around in spaces.
"Artificial intelligence is about optimization," said Rehley. "Systems are really where the savings are now, and savings are much bigger when you think of the whole picture."
Here's a rundown of where the savings are:
Residential Emerging Technologies
Space Conditioning: heat pumps (cold climate, gas, electric); thermostats; heat recovery ventilation
Water Heating: heat pump water heater (gas, electric); energy storage; recirculation pumps
Envelop: windows (thin triple); window coverings; walls, ceiling; air sealing
Appliances: laundry; ultra-high definition TV; refrigerator, freezer; air purifiers
Lighting: LED 200 lumens per watt
Commercial Emerging Technologies
Lighting: LED 200 lumens per watt; occupancy-based controls
Water Heating: heat pump water heater, energy storage, recirculation pumps
Envelope: window coverings, air sealing
Space Conditioning: heat pumps, condensing gas roof top units, occupancy-based controls, heat recovery ventilation
Commercial and Industrial Technologies
Extended Motor Products: motor; control system; pump, fan, compressor
Controls: machine learning; zonal controls
Heat pump technology involves both space and water heating, and advancements in heat pump technology are happening. Rehley noted that heat pumps, which moves heat from one place to another, are showing up everywhere, from appliances to wearable devices.
"It's so much more efficient to move heat from one location to another than to create it from scratch," noted Rehley.
While this new era of efficiency presents challenges to implementing and verifying persistent performance, Rehley is optimistic. "The timeframe for adoption may be longer than in the past, but the opportunities are expansive."