Ensuring Funding for the Long-term Maintenance of Fish Hatcheries, Fish Screens, and Lands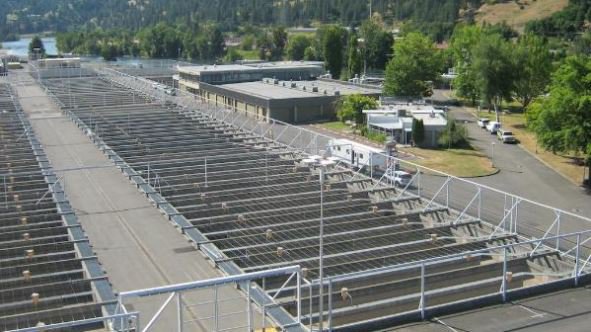 Jason Sweet, Executive Director, Fish and Wildlife, Bonneville Power Administration; Andy Traylor, Fish and WIldlife Administrator, Bonneville Power Administration; and Mark Fritsch, Project Review and Implementation Manager, Council, briefed the Council on the continued support for addressing non-recurring maintenance needs for past fish and wildlife investments in hatcheries, fish screens, and mitigation lands.
This is a strategic priority in the Council's Columbia River Basin Fish and Wildlife Program to preserve the longevity and integrity of the Fish and Wildlife Program's past investments. The asset management strategic plan is the work of Council staff, Bonneville staff, asset management subcommittee, fish screening oversight committee, and fish and wildlife managers. It was adopted by the Council in 2018 and complements Bonneville's strategic asset management plans.
Hatcheries mitigate the effects of the hydrosystem and human development on fish and play an important role in conserving species for the region's economy and tribal cultures.
There are over 1,000 fish screens from 18 projects across the region and prevent fish from being stranded in irrigation ditches, channels, or canals when water is diverted or pumped from rivers and streams.
Wildlife and land mitigation projects are the third grouping of projects in the asset management strategy. These are also long-term projects by nature and largely engaged in operations and maintenance; some are subject to long-term stewardship agreements with state and tribal fish and wildlife agencies and environmental organizations to preserve critical habitat.
As part of the plan's phased development, hatchery site visits and assessments were completed to create a list of non-recurring hatchery needs. Fish screens were assessed and prioritized for improvements by fish and wildlife managers and the fish screening oversight committee. Lands, acquired and managed under the fish and wildlife program, were assessed by Bonneville's internal strategic asset management plans.
In their presentation, Sweet and Traylor explained that in fiscal year 2022, Bonneville's financial performance exceeded expectations, ending the year with higher-than-expected revenues. This triggered the reserves distribution clause–a rate mechanism that allows the Administrator to repurpose financial reserves when certain conditions are met.
Bonneville's Administrator allocated $50 million to address non-recurring maintenance needs at existing fish & wildlife assets: $25 million to Lower Snake River Compensation Plan hatcheries and $25 million to Environment, Fish and Wildlife hatcheries. Additional funding from the reserves will be integrated into the Council and Bonneville annual process associated with the asset management strategic plan.