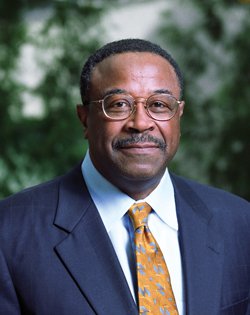 Washington Governor Jay Inslee has appointed Dr. Thomas L. (Les) Purce to serve on the Council.
Dr. Purce served as president of The Evergreen State College in Olympia, Wash. from 2000 to 2015. Prior to that, he was vice president of extended university affairs and dean of extended academic programs at Washington State University in Pullman, Wash. He began his career in higher education at Idaho State University as special assistant to the president. In the private sector, Purce worked as the chief operating officer of Power Engineering, Inc. based in Hailey, Idaho.
Before his extensive career in academia, Dr. Purce was active in the political arena. While in his late twenties, Purce was elected to the Pocatello City Council in 1973 and in 1976 he became Pocatello's first Black mayor.
He has also held several appointments on boards and councils, most recently as co-chair of the Southern Resident Orca Task Force.
"Dr. Purce's extensive experience and knowledge surrounding energy and natural resource issues is especially crucial at this point in time," says Governor Inslee. "As our energy future evolves, we face many complex challenges that will have generational impacts. I appreciate his willingness to serve on the Council and help chart our course to the energy future while developing the nation's largest regional fish and wildlife protection and mitigation program in the Columbia River Basin."
Dr. Purce will be joining the Council at its May meeting in Wenatchee, Washington.