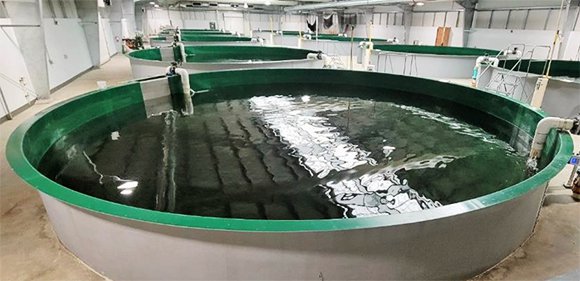 At its June meeting, Council members approved funding recommended by the asset management subcommittee and the Fish and Wildlife Committee for nonrecurring maintenance of fish screens and hatcheries. The funding will ensure longevity and integrity of the Council's Columbia Basin Fish and Wildlife Program's past investments made for the benefit of fish and wildlife.
There are over 1,000 fish screens from 18 projects across the region that prevent fish from being stranded in irrigation ditches, channels, or canals when water is diverted or pumped from rivers and streams. Hatcheries mitigate the effects of the hydrosystem and human development on fish and play an important role in conserving species for the region's economy and tribal cultures.
Based on input from fish and wildlife managers, the Council identified fish screens and hatcheries for long-term maintenance as the highest priorities in the 2014 Fish and Wildlife Program," noted Project Review and Implementation Manager Mark Fritsch. 
Recently, hatchery condition assessments were updated (the first assessments were completed in 2016/2017) by independent engineering firm Four Peaks Environmental Science & Data Solution, which evaluated the Programs 37 existing facilities and 3 new facilities. Hatchery managers used the updated condition assessment, along with their own expertise, to identify the highest priority maintenance needs for their facilities.
The asset management strategic plan is the work of Council staff, Bonneville staff, asset management subcommittee, fish screening oversight committee, and fish and wildlife managers. It was adopted by the Council in 2018 and complements Bonneville's strategic asset management plans.
Noting the importance of maintaining these nuts-and-bolts investments, Council Chair Jeff Allen asked, "Can we keep pace with future needs?"
While acknowledging the challenges ahead as material and labor costs rise, Fritsch highlighted the need to continue investing in maintenance and adequate annual budgets, noting that "the funding approved today for nonrecurring maintenance certainly gets us down the road."
Council members approved funding for the Council's Columbia Basin Fish and Wildlife Program fish screens and hatcheries in FY 2024 at $1,607,300 and $23,356,074, respectively.
Read more: