Bonneville Plans to Expand Transmission to Meet Growing Loads from Data Centers, Electrification
Jeff Cook, vice president of transmission planning and asset management, briefed the Council on Bonneville Power Administration's plans to build significant transmission infrastructure to meet growing Northwest loads.
The Council's power plan gives priority to cost-effective conservation and generation resources. Increasing transmission capability and access within the region can increase the resources available for consideration during development of the plan.
"We're seeing growing load from large technology companies like Amazon, Facebook, and Google in the region, so it's a challenging time," said Cook.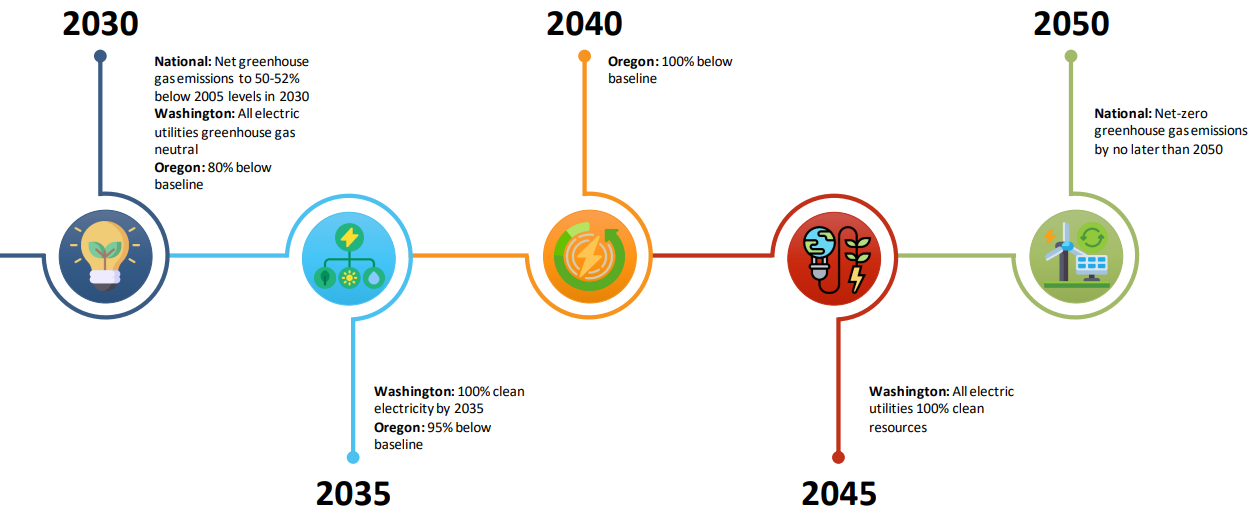 Load growth along the I-5 corridor in cities like Portland and Seattle, driven by the high-tech industry and electrification in transportation and buildings; reduced operation of 4.5 GW of carbon emitting generators on the west side; and replacement wind and solar resources located east of the Cascades will increase transmission needs across the Cascades and throughout the region's load centers.
According to recent data, clean resources to serve these areas is expected to be around 6,000 megawatts by 2030. The agency's most recent transmission service study includes about 17 gigawatts of transmission requests.
The biggest demand growth around the system is in Central Oregon, Umatilla, Pend Oreille, Hillsboro/Forest Grove, Longview/Cowlitz, and the Tri-Cities.
Cook cited PNUCC's data on expected resource additions in the region, which shows substantial growth in wind, solar, and solar with storage over the next decade.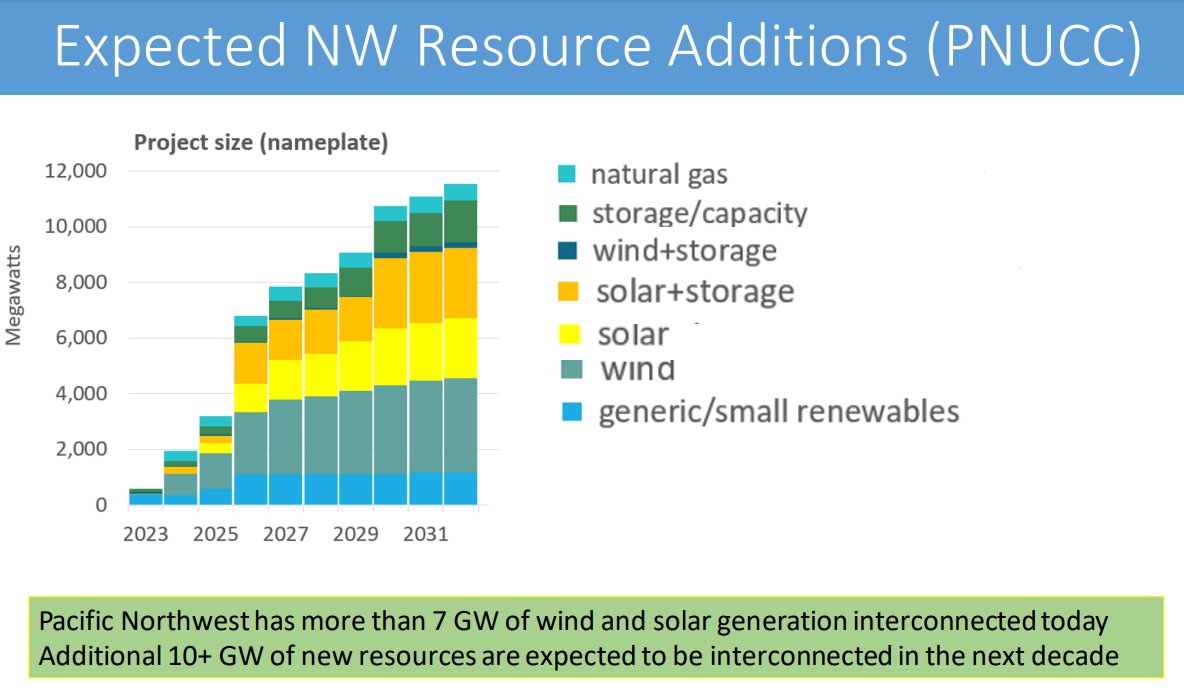 Cook also reviewed the status of offshore wind generation as an emerging technology. There is about 1 gigawatt of offshore wind that can be interconnected in the Coos Bay Area with relatively modest system upgrades that do not require new transmission lines. The Brookings area has superior wind power density, but exporting generation from Brookings would require major transmission reinforcements. Additional system upgrades are required around Eugene and Roseburg, as well as along the I-5 corridor to deliver power to load centers.
Cook noted that the transmission system would require major upgrades to integrate offshore wind; several reliability studies are either completed recently or in progress and will help pave the way for achieving Oregon Department of Energy's goal of 3 GW of offshore wind.